Heaters Controls And Sensors LTD, is a leading supplier of heating systems and control systems in Canada. Controller products range from 1/4 DIN to 1/32 DIN sizes and feature fuzzy logic controllers, industrial controllers, limit controllers, PID controllers and temperature controllers

Heaters Controls And Sensors LTD, features a wide array of data loggers featuring Lascar Electronics usb and wifi data loggers and the FuzyPro line of data loggers

Heaters Controls And Sensors LTD, has an industrial heaters directory featuring a wide array of industrial heaters to meet any heating requirement

Heaters Controls And Sensors LTD, also has a wide variety of Temperature Control Products, Custom Control Panels, Current Controls from CR Magnetics, Extruder Accessories, Hot Runner Controls, Hand Held Instruments, Pressure Transducers, Recorders from FuzyPro and Monarch Instruments, Exergen Infrared Temperature Sensors, Relays, Sensors, Timers, Thermocouples and RTD's.

Heaters Controls & Sensors LTD, manufactures and designs heating and control systems for all industrial applications. Entire systems are available for the most complex heating and motion control processes.

New Products From Heaters Controls and Sensors



Lascar Electronics is a leading provider of USB Data Loggers. Lascar's EasyLog data loggers are the world's first direct USB data loggers, providing a cost effective, easy-to-use method of recording temperature, humidity, voltage, 4-20mA and carbon monoxide.
>> Learn More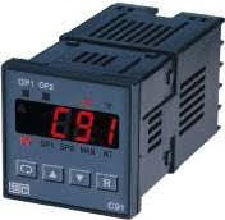 The Fuzzy Logic plus PIM microprocessor-based controller series, incorporate a bright, easy to read 4-digit LED display, indicating process value or set point value. The Fuzzy Logic technology enables a process to reach a predetermined set point in the shortest time, with the minimum of overshoot during power-up or external load disturbance.
Model F48 is a 1/16 DIN size panel mount controller. The unit is powered by 11-26 or 90-250 VDC/VAC supply, incorporating a 2 amp. control relay output as standard. The second output can be used as cooling control, an alarm or dwell timer. Both outputs can select triac, 5V logic output, linear current or linear voltage to drive external device. There are six types of alarm plus a dwell timer can be configured for the second output. The units are fully programmable for PT100 and thermocouple types J, K, T,E, B, R, S, N, L with no need to modify the unit. The input signal is digitized by using a 18-bit A to D converter. Its fast sampling rate allows the unit to controlfa st processes.
>> Learn More