Load Break Switches
---
LB Series Load Break Switches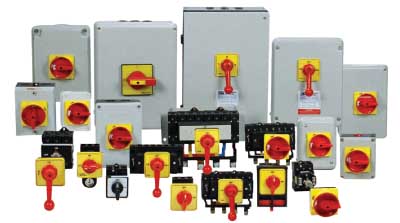 LB Series Load Break Switches comply with the latest specifications for modern low voltage devices.
Outstanding electrical characteristics of LB Switches with compact design, contribute to space saving installation and operational convenience.
Basic construction and design of the switch makes it compact, safe and highly reliable.
The switch uses polyamide glass filled material,having excellent track resistance (CTI) for insulation to prevent flashover between phases in the most severe conditions.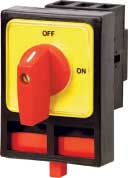 The special contact design and configuration makes the switch highly reliable to withstand high and short circuit currents.
Wide variety of ABS and Model Boxes for switching near the application.
Double break contacts

Polycarbonate shroud for wired terminal protection is included.

Compact and reliable

Easy installation

Different mounting options

Provisin to fix on DIN Rail for rear mounting switches

Open terminals for easy access

Finger protectin

Terminal screws with fixed clap for easy wiring

4th Pole addition is possible at site

Approvals for Canada, Europe and US

Brochure
For Quick Delivery From Stock - CANADA & USA TOLL FREE: 1-800-279-9912