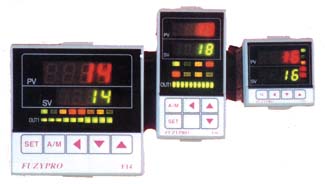 HCS manufactures and designs heating and control systems for all industrial applications. Entire systems are available for the most complex heating and motion control process that requires heaters, controls, and sensors. HCS provides complete after sales service and 3 year warranties on all electronic components. In house calibration and servicing provides a full, single source for all your requirements.
We have our main office at 60 Meg Dr Unit 13 in London, Ontario at which we have production staff of 4, customer service and office staff of 3 and a part-time staff of 2 people.
We manufacture control panels, thermocouples, SCR controls, data loggers, heaters, sensors, cartridge heaters, ceramic & mica band heaters, and controllers (high-performance.)
All our products are CSA / UL & CE approved and we have agents and resellers for our products, in Quebec, Ontario, Alberta, Winnipeg, B C, and various places in the U S.
We have a manufacturing collaboration in which we play an active role in quality control and design in Montreal & Toronto for custom heating systems.
We rep FUZYPRO, EXERGEN, MDI, CR MAGNETICS, and OGDEN for various products.
We use various subcontractors, the names and list of which are proprietary. All suppliers are CSA, UL and C up Approved. We also use ENTELA for inspections as they are recognized both in Canada and the US.
Our standards of manufacture are CSA, UL CE or ASME as required. We can electrically test up to 600 volts to temperatures up to 2000 deg F. All components are inspected at various stages for quality, workmanship, design, and functionality on an ongoing basis.
We bank with The Canadian Imperial Bank of Commerce and the Manager is Brad Dougherty on wonderland road in London.
Our vendor terms are net 30 and we pay them at an average of 40 Days.
All electronic components manufactured by us carry a 2 Year warranty.
Some of our product users include oil & natural gas industries, process control, engineering consultants, and large-scale extruders for resins.
For Quick Delivery From Stock Call
CANADA & USA TOLL FREE: 1 - 800 - 279-9912