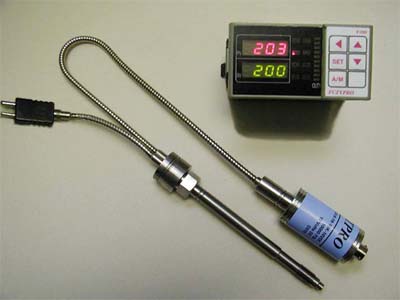 Melt Pressure Transducers From FuzyPro
Developed and made 100% from stainless steel in mass production. Our melt pressure transducers are suit to measuring and controlling the pressure of some high temperature melts such as chemical fiber, plastic, rubber and petrifaction or other over proof liquids.

Pressure Transducers
For plastic extrusion are used to measure pressure up to 20,000 PSI. Pressure transducers are available with a variety of outputs like 0 - 5 Volts, 4-20 mAmps,1 to 6 VDC 0.1 to 5.1 VDC or millivolts. Measurements can be made in Gage, absolute, Barometric, Differential, compound or vacuum.